NFP
An e-commerce website for a fashion brand based in New York and Los Angeles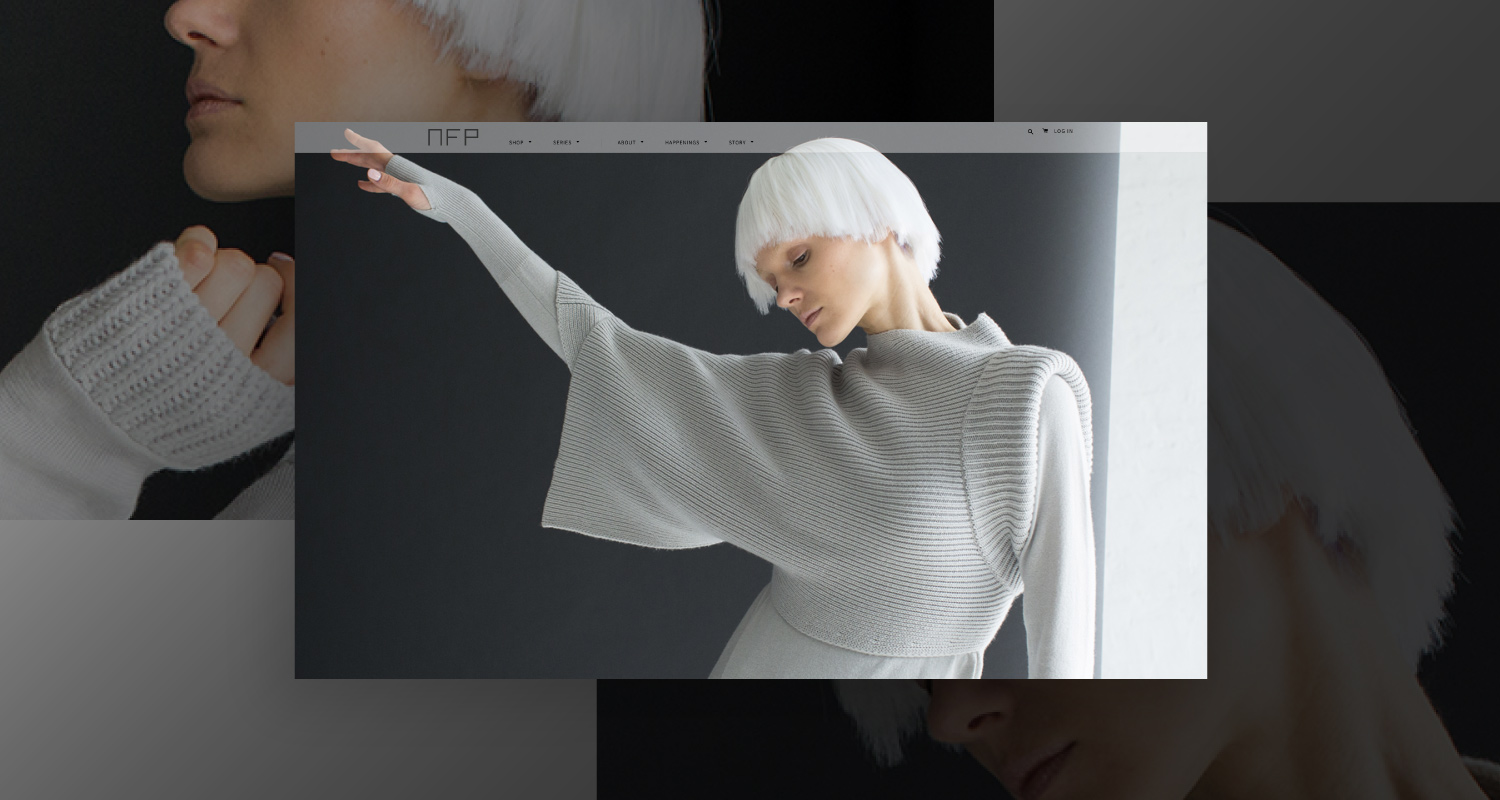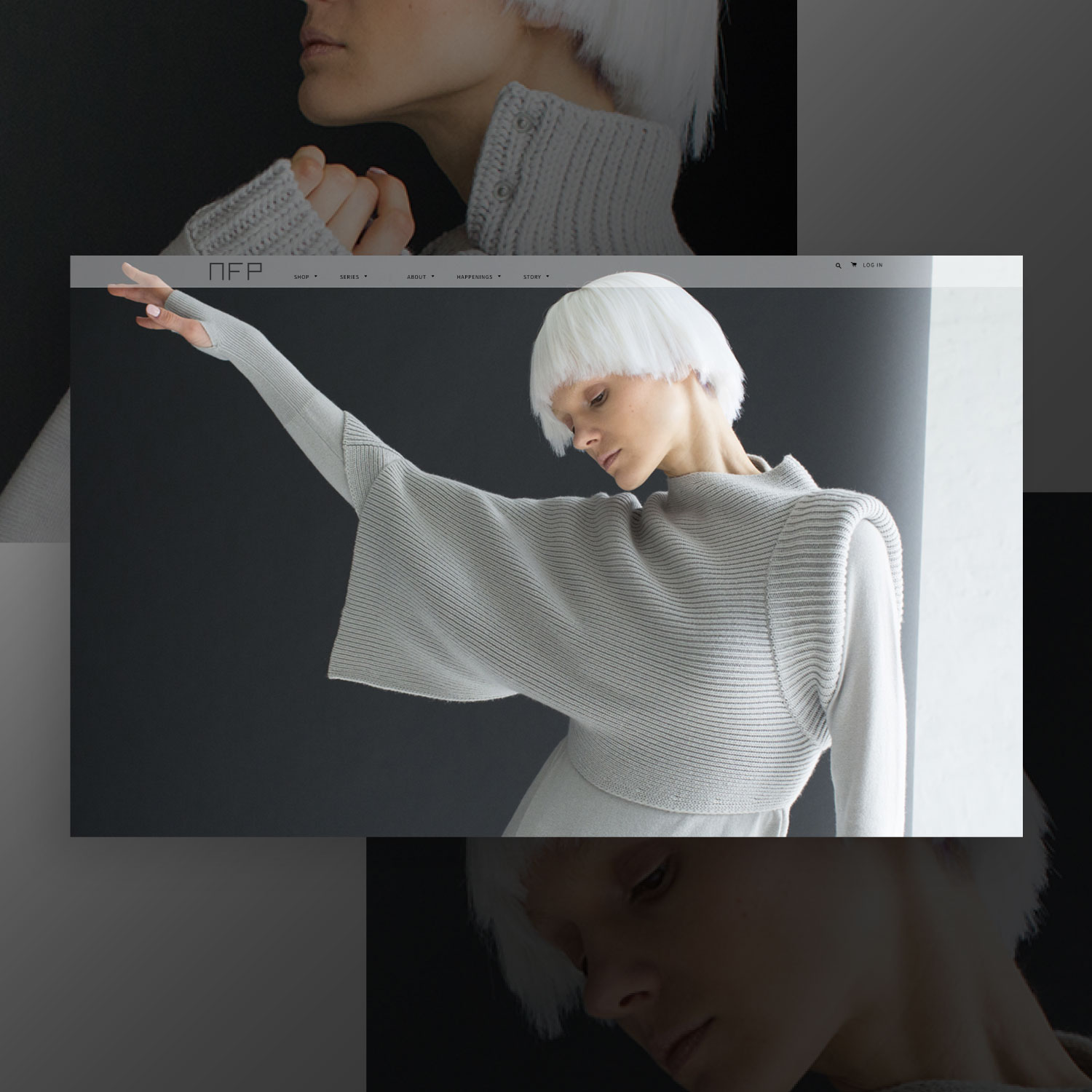 NFP is an upscale clothing company known for its inventive, timeless knitwear that embodies transition, transformation, and evolution. We worked with NFP to rejuvenate, re-engineer, and streamline their website, creating an expressive and layered user experience that reflects their brand.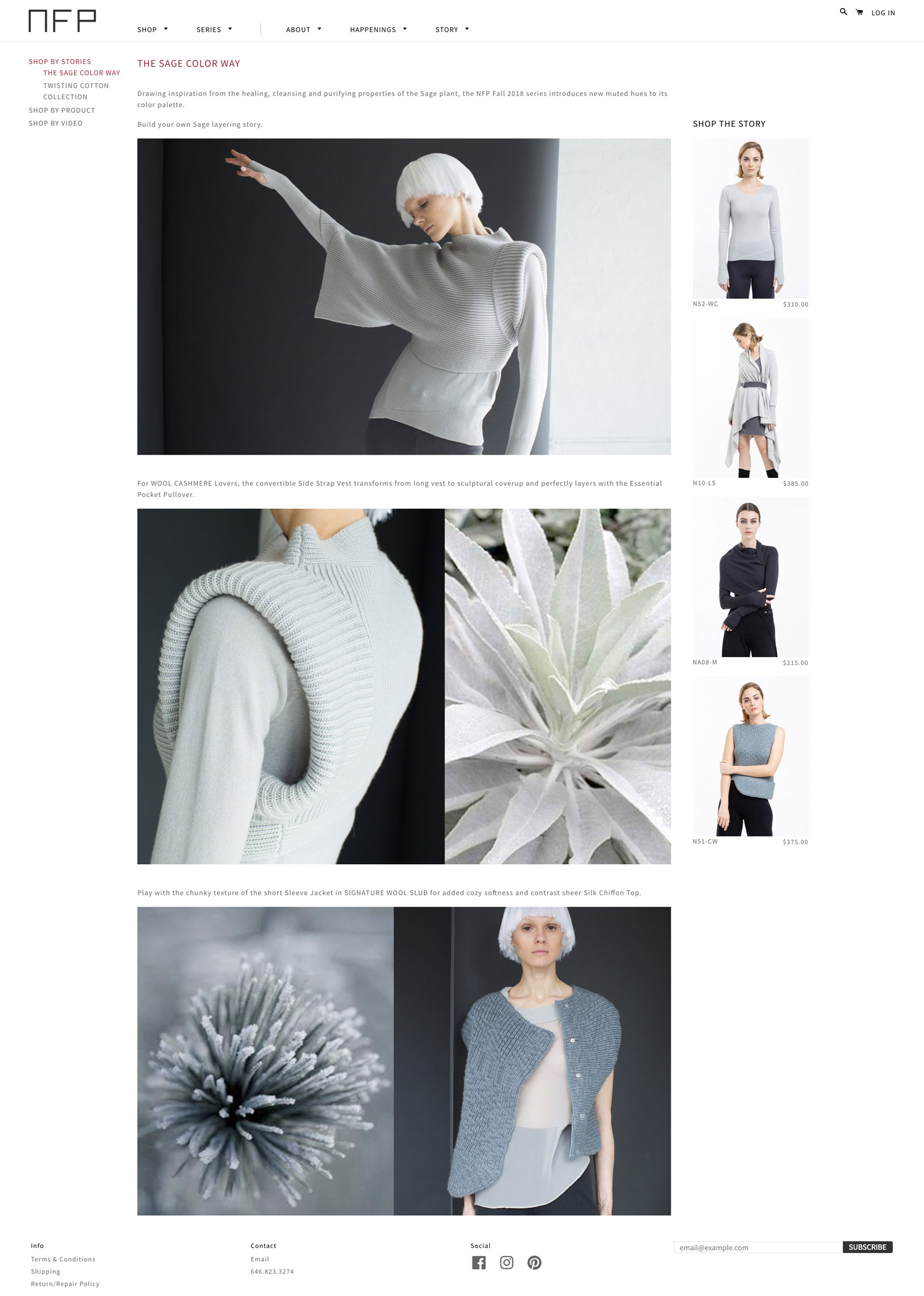 With understated elegance, NFP's website provides multiple ways to explore their sculptural, architecture-inspired knitwear, through stories, collections, product categories, and videos.
Visit NFP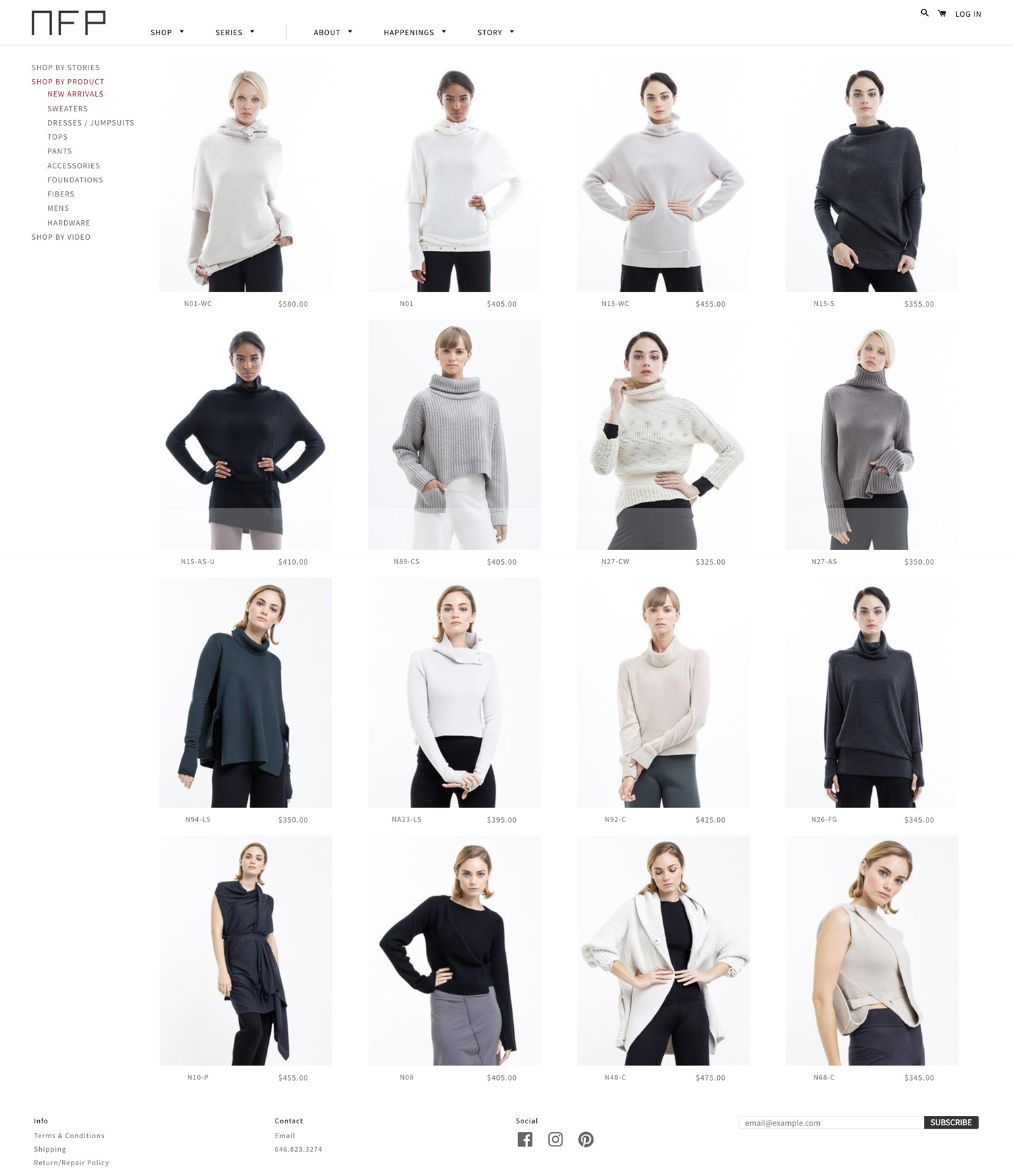 It was a client requirement to build the website on two platforms, WordPress and Shopify. WordPress houses the branding and marketing sections of the site, and Shopify is used for the e-commerce portion of the site. We developed the WordPress and Shopify themes to look and function seamlessly on desktop and mobile.
Development
Shopify
WordPress
We worked with September People for the re-launch of our entire website, including e-commerce. They did an amazing job of understanding our vision and translating it into a website that is now finally a strong embodiment of the brand.
Working with Vic has been a real pleasure, he is professional, quick and responsive, and has been providing amazing customer care in taking on and helping with any change of plans and requests that came up along the way.
If you are looking for a skilled, creative and easy to work with web designer, we would definitely recommend September People!