Chiyo Okonomiyaki Restaurant
We created this brand concept to see if we could come up with a fun and fresh identity system for a restaurant. As part of our challenge, we designed a logo, menu, business cards, chopstick wrappers, and a website. To deepen the visual brand, we collaborated with food photographer, Junko Inoue, to create one-of-a-kind imagery of okonomiyaki plates and ingredients.
Visit Site: Chiyo Okonomiyaki Restaurant
What we did
Web Design and Development, CMS, SEO, Branding, Graphic Design, Illustration, Copywriting
Photography by Junko Inoue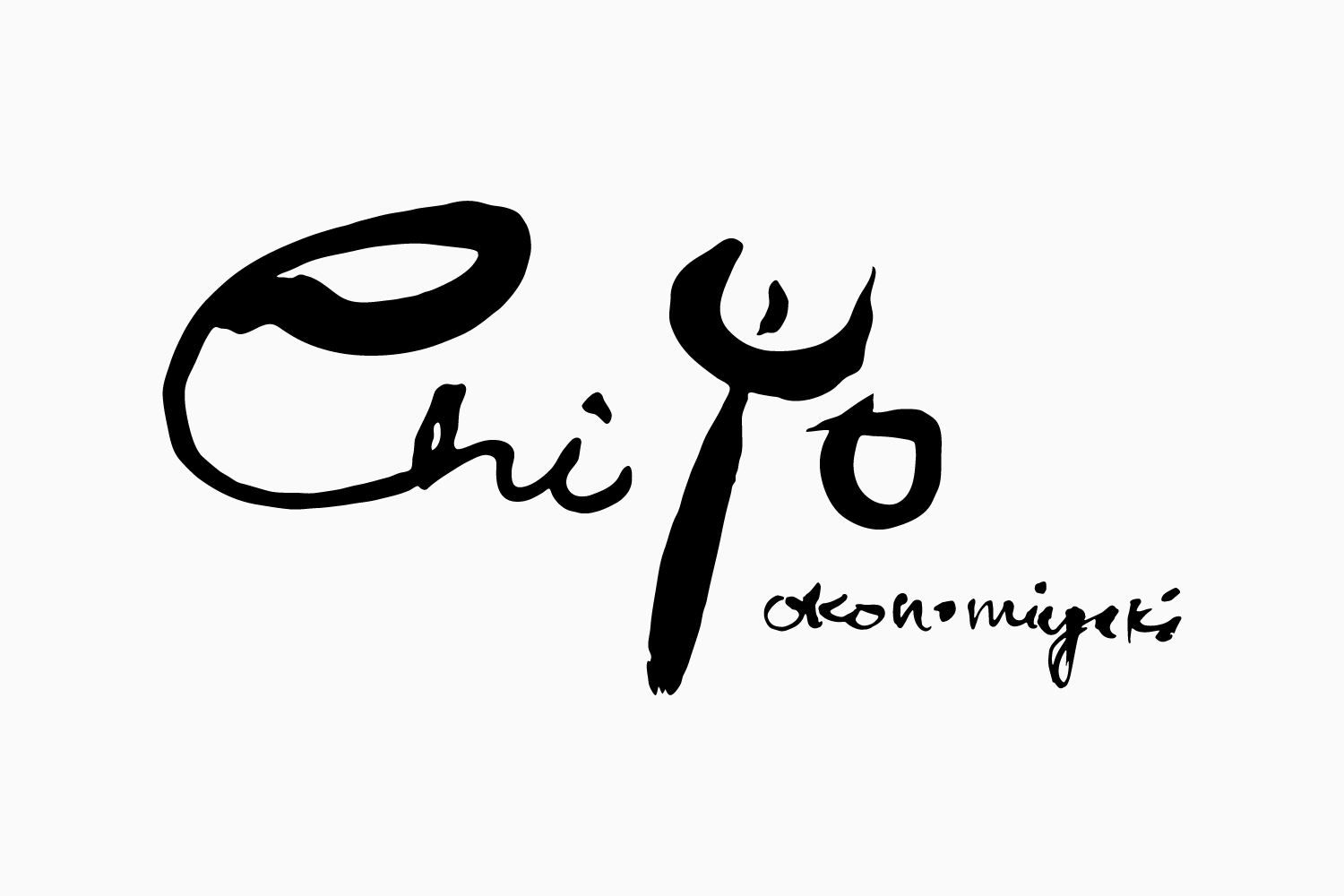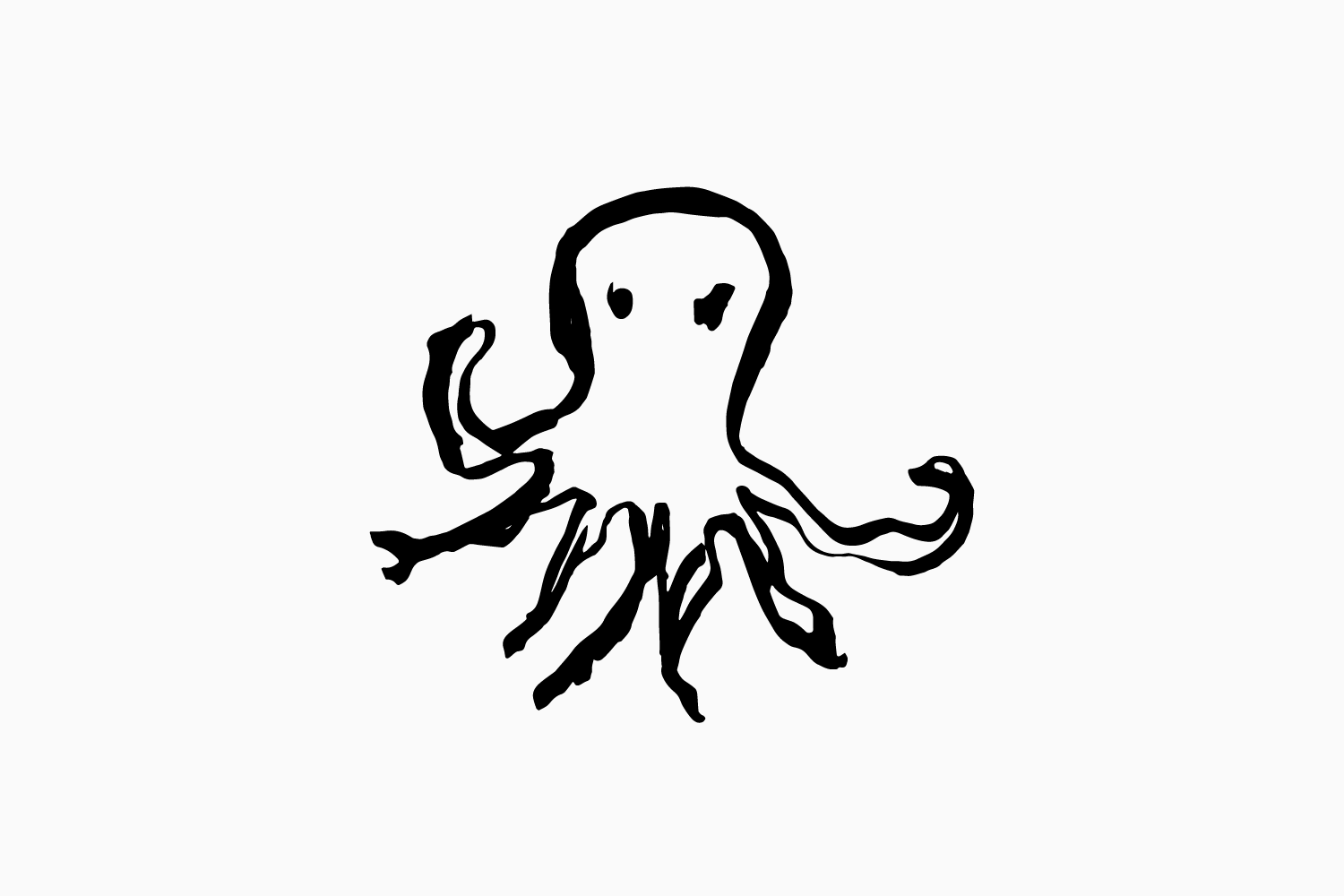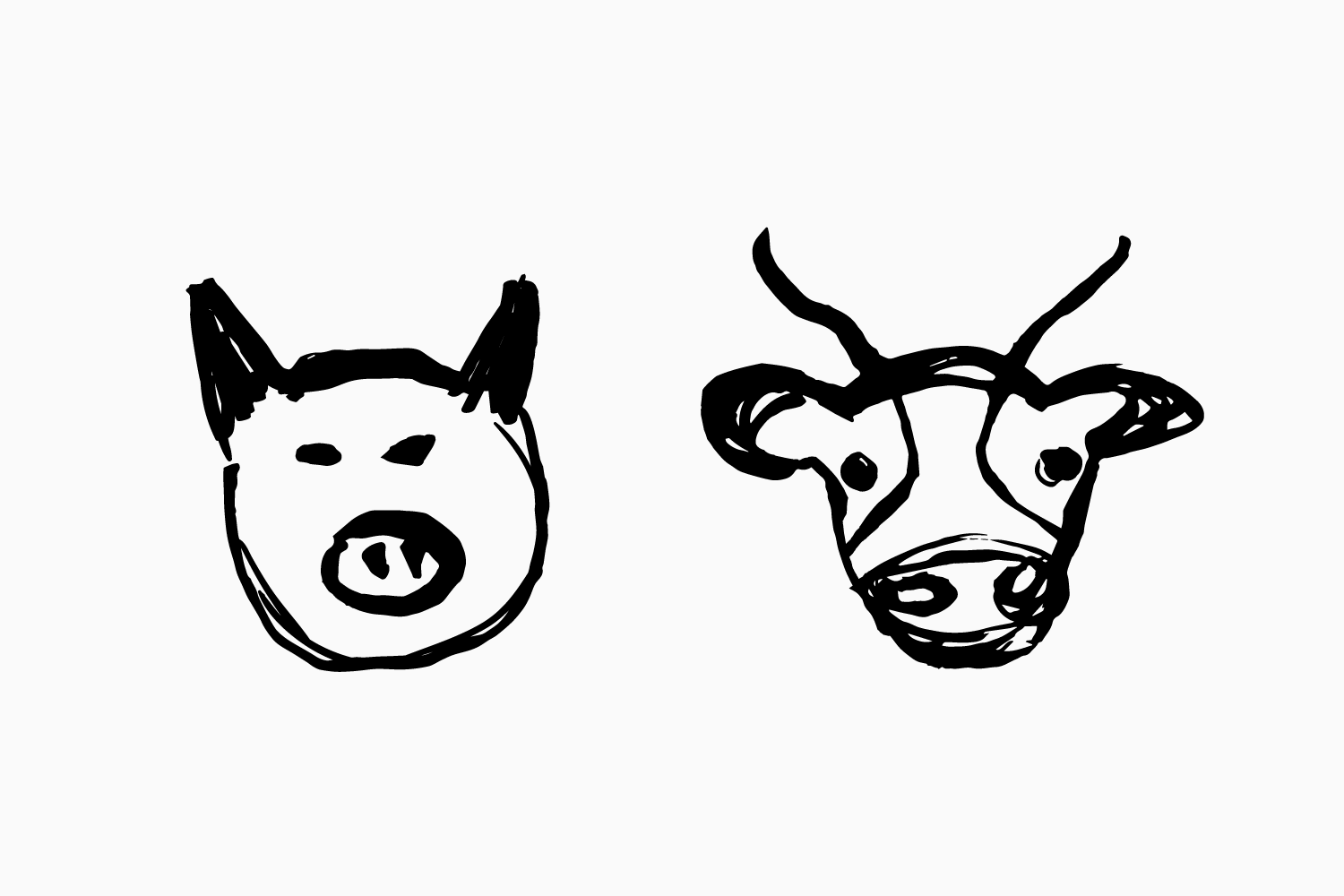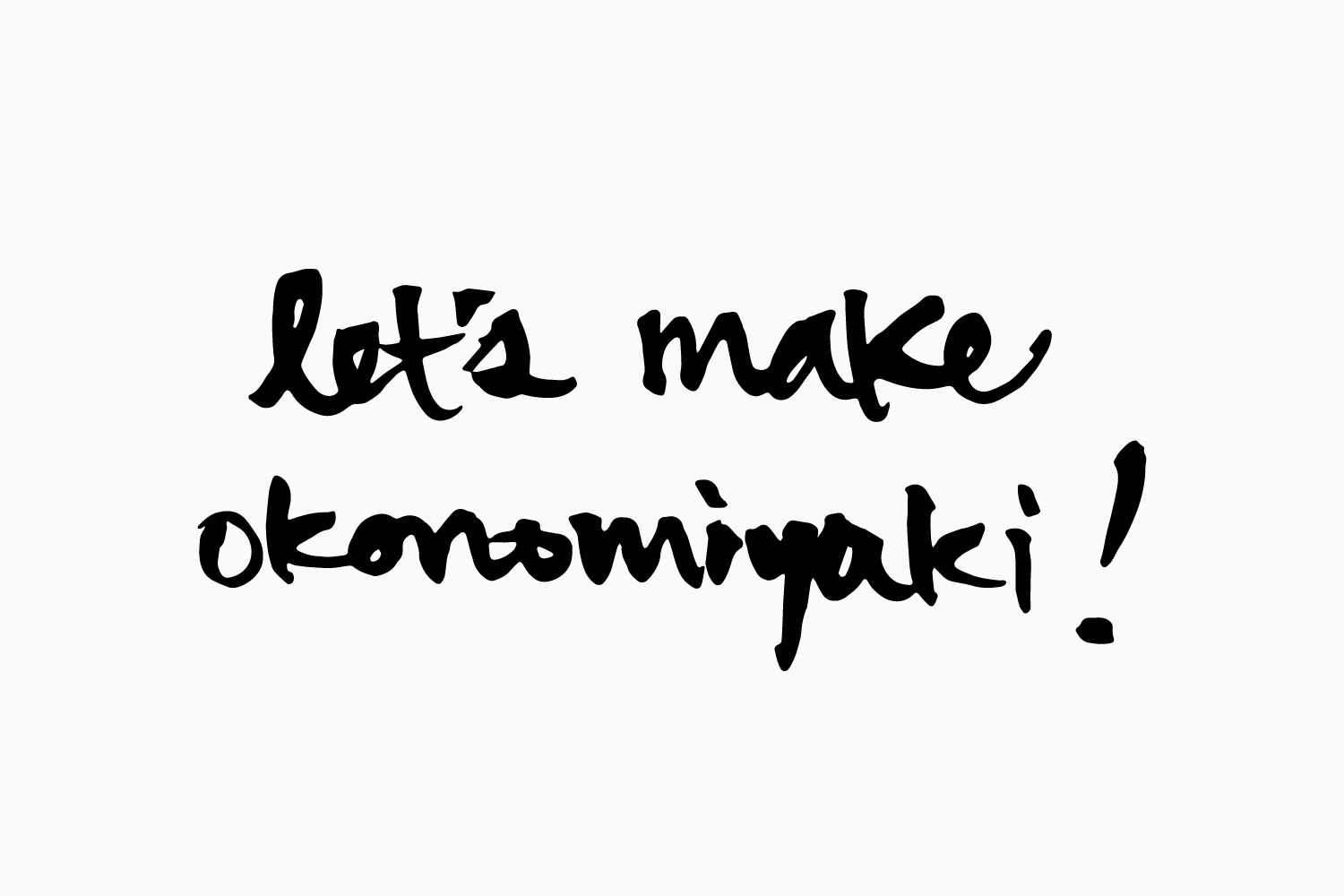 Getting dirty with ink
For a loose, handcrafted aesthetic, we used a Japanese brush pen to design the Chiyo Okonomiyaki logo, website section headers, and drawings of food and animals.
Our pet peeve about restaurant websites
When restaurants place their menus as images, not text, on their websites, it's very SEO- and user-unfriendly. We built the Chiyo site with text menus that are simple to update and easy to read.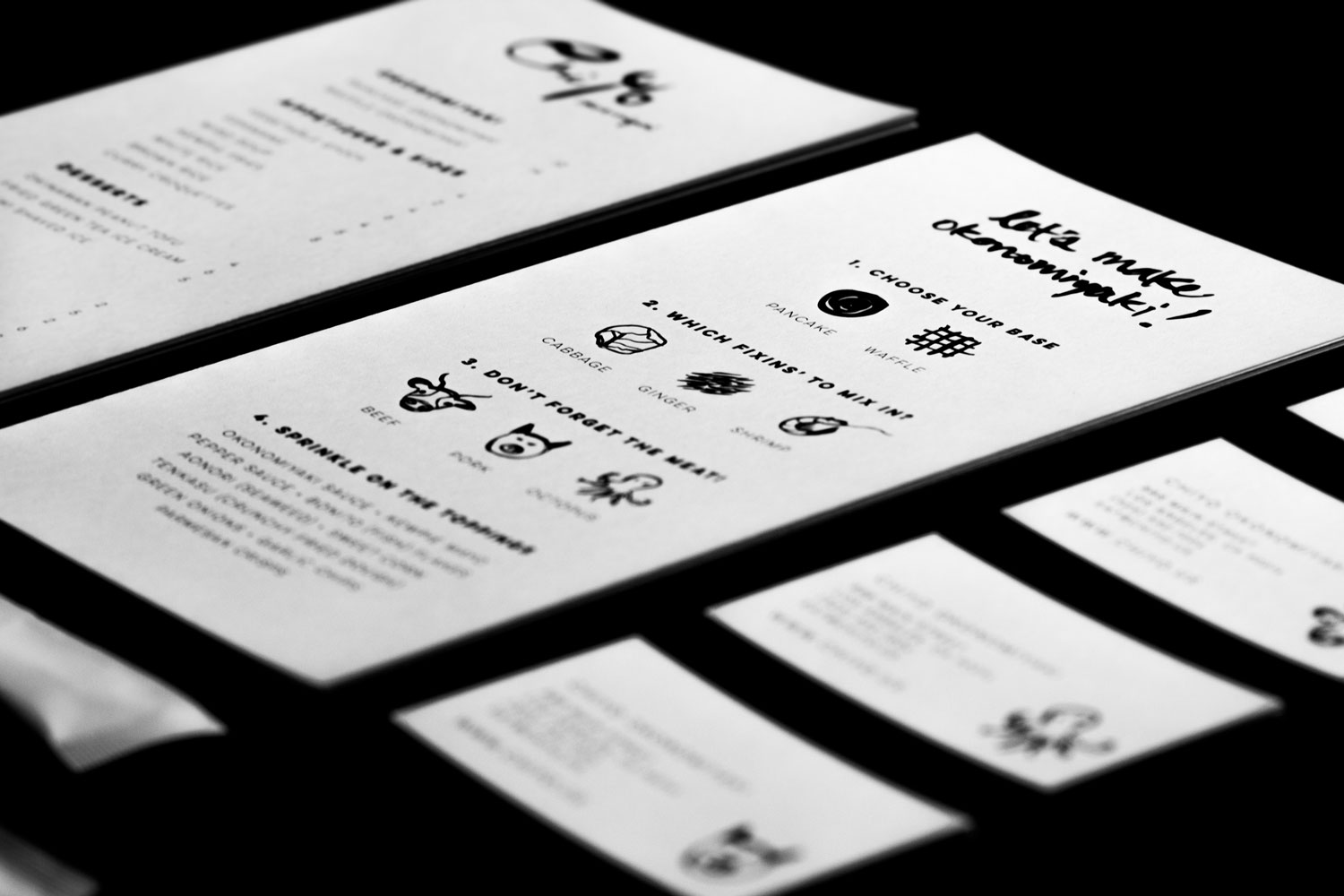 Contrasts
To complete the Chiyo Okonomiyaki brand, we designed business cards, menus, and chopstick wrappers. All print pieces are black and white in contrast to Chiyo's colorful food and photography.