Eel Pop is a new pop culture company and online store. Starting with the name, which is an anagram of the word "people" – an oblique reference to Eel Pop's parent company, September People – we designed a complete brand identity including a logo, website, print and social media marketing pieces, packaging, stickers, rubber stamps, and enamel pins. Probably the most fun part of this project was the stealthy lifestyle photoshoot we did (in rabbit masks) with our photographer friend, Terrance Wong, in Los Angeles' Chinatown.
Visit Site: Eel Pop
What we did
Branding, Graphic Design, Web Design and Development, e-Commerce, Open Cart, Copywriting, Packaging, Social Media Marketing, Product Photography, Enamel Pin Design
Lifestyle Photography by Terrance Wong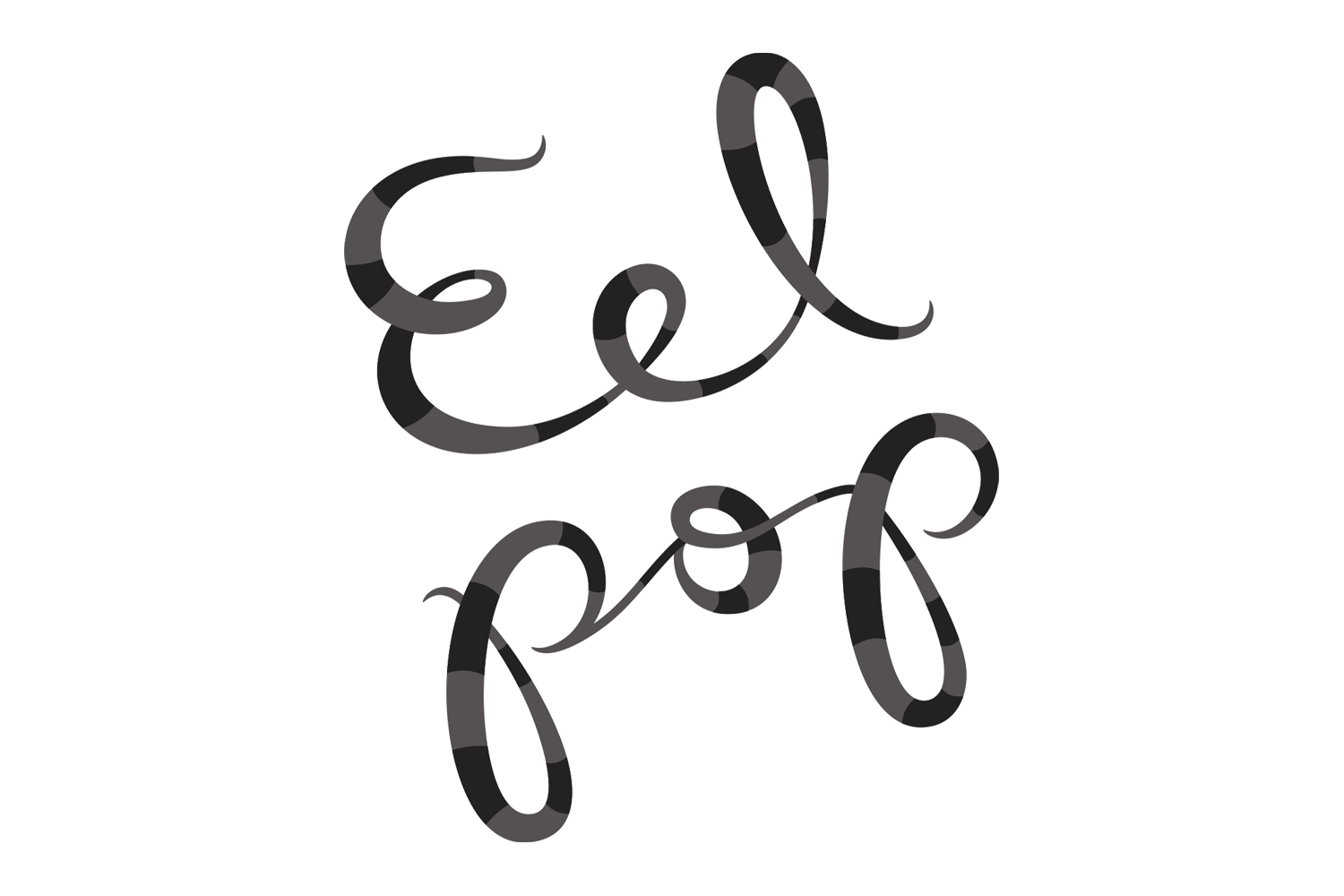 Eel Pop's logo
What does an eel-like logo inspired by pop culture look like? We drew upon our ideas of kitsch and whimsy to design a curvy, striped, pulsating logo.
Eel Pop's online shop
We developed an Open Cart e-commerce website featuring photos of our misanthropic mascot rabbits.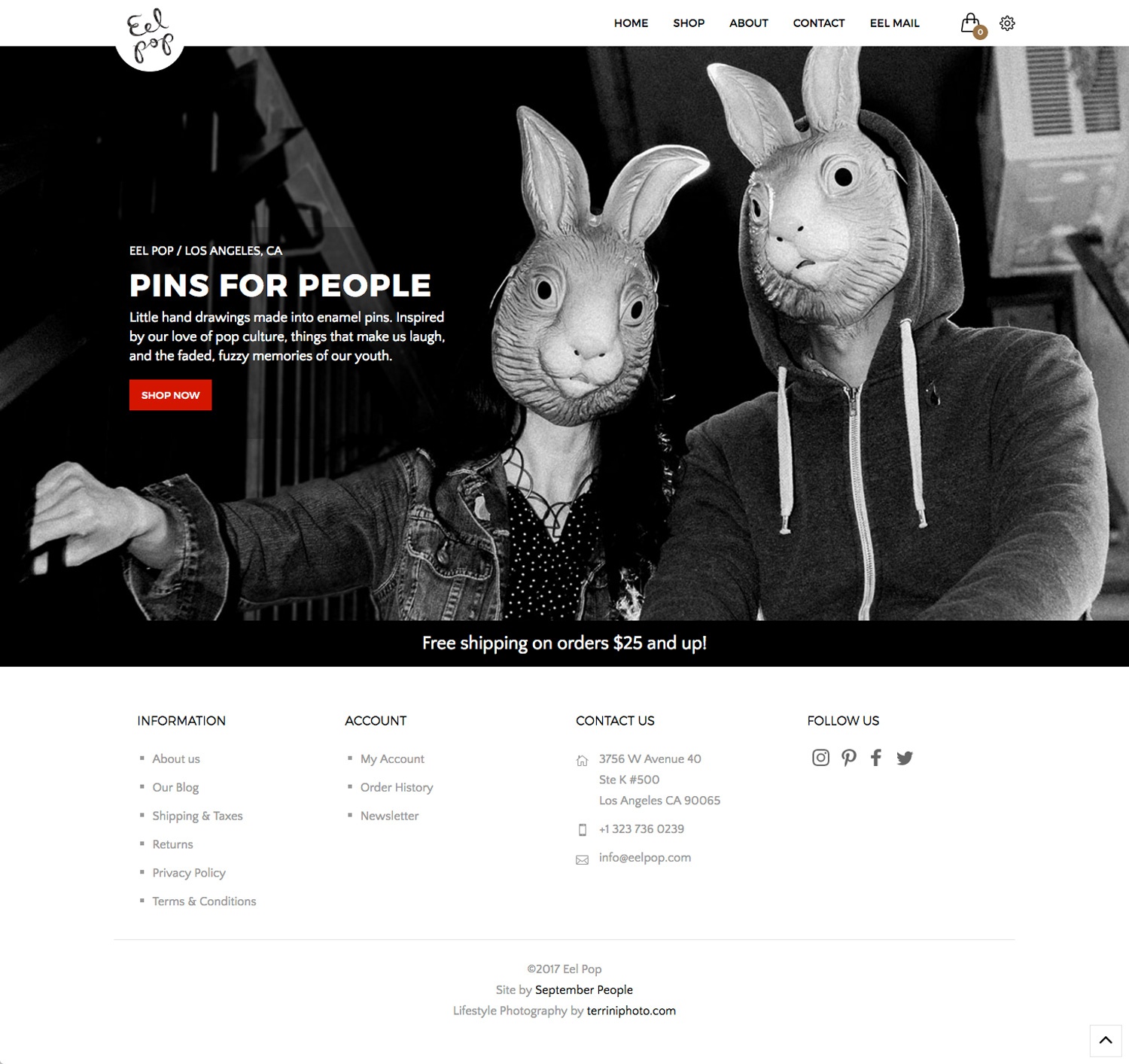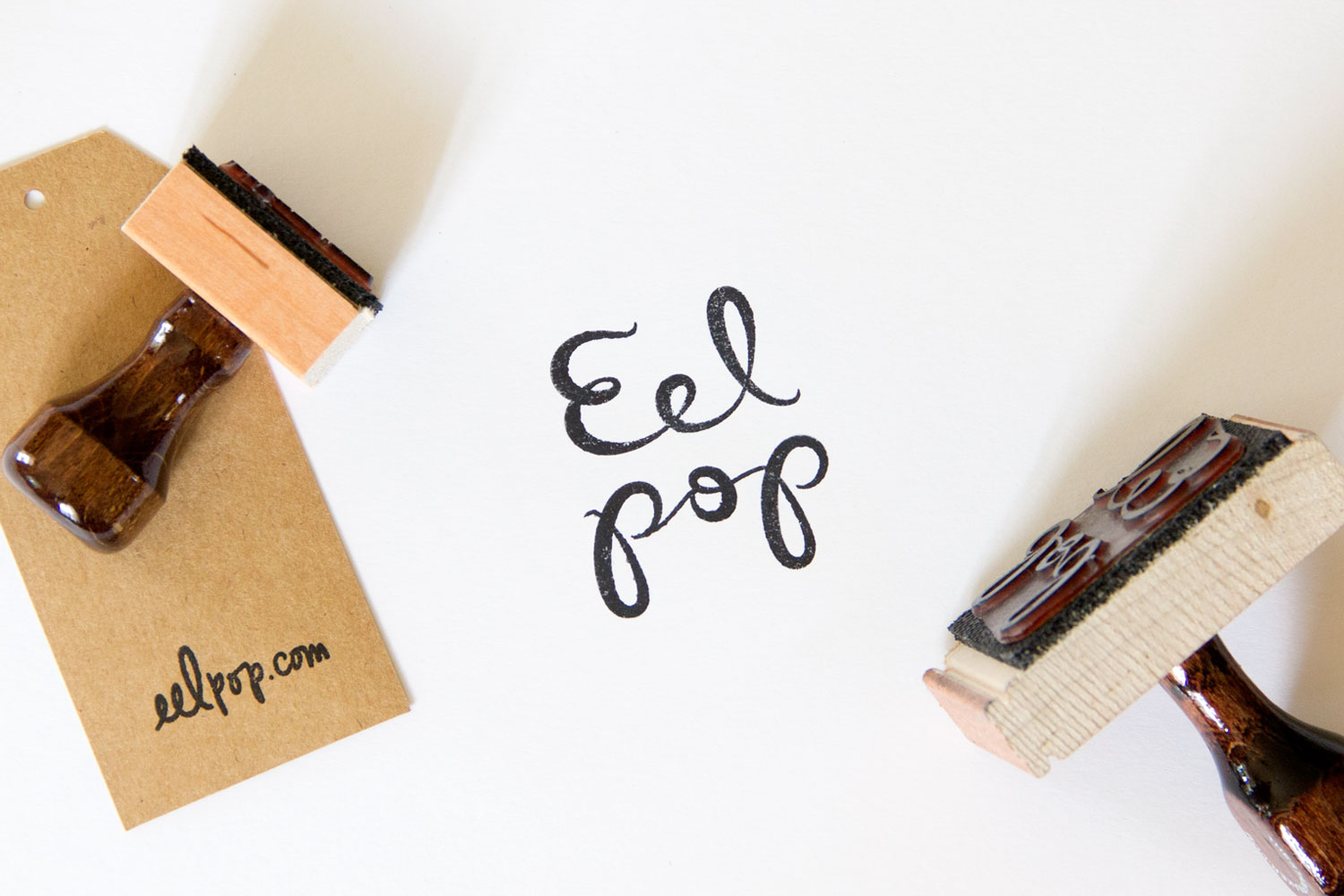 Customizable and budget-friendly packaging
Rubber stamps lend a personal touch to Eel Pop's recyclable packaging.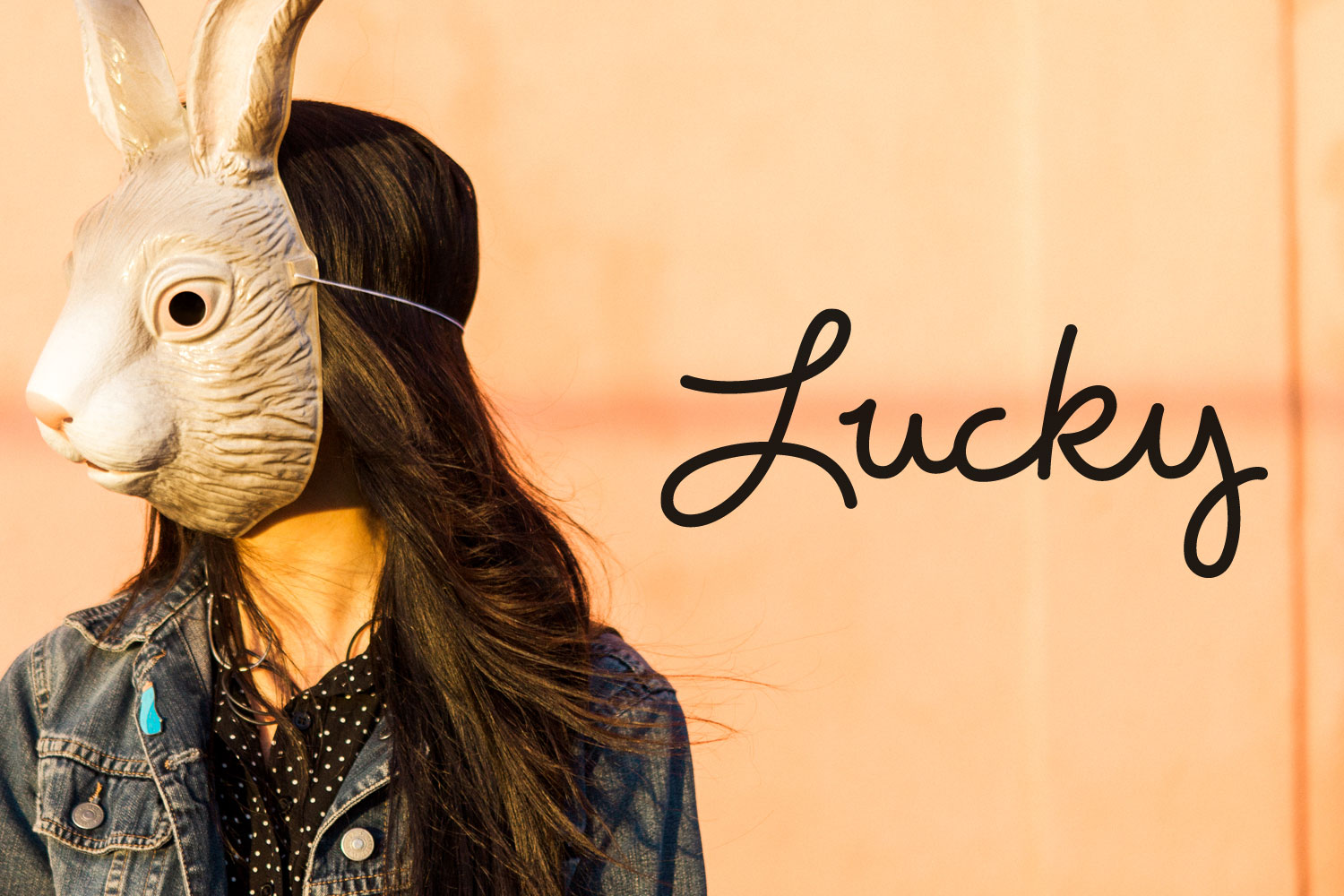 A lucky day
Taken from our lifestyle photoshoot, a wistful rabbit wears a blue + silver Lucky pin as the sun sets in Chinatown. This image was used for a social media contest for an enamel pin giveaway.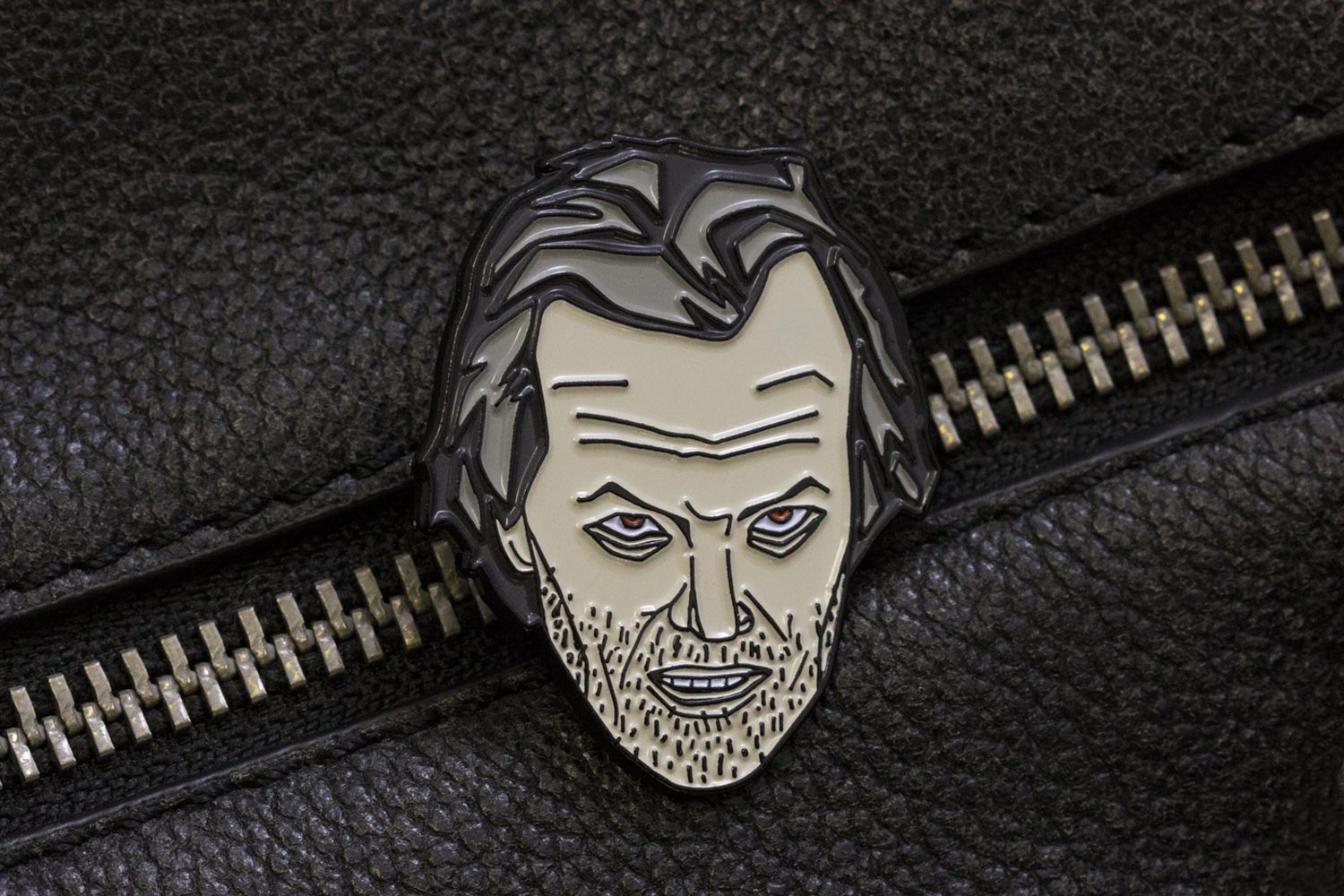 The Caretaker
Product photo of Eel Pop's creepy enamel pin, The Caretaker, inspired by Jack Nicholson's role as Jack Torrance in The Shining.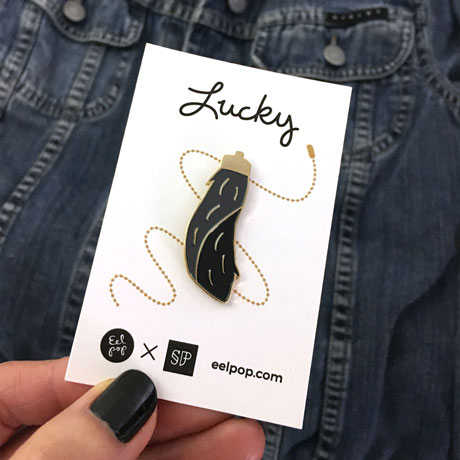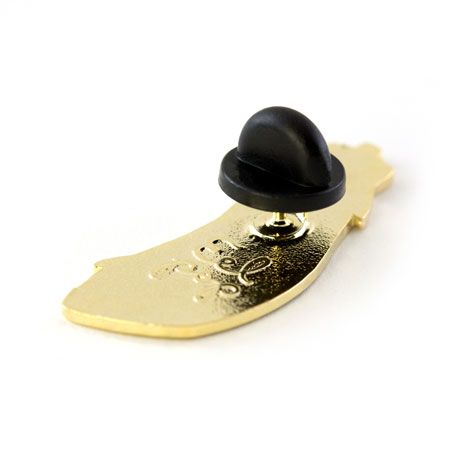 Good luck charm
Product photos: the black + gold Lucky enamel pin attached to its illustrated card (left), and the back of the pin with Eel Pop's branding (right).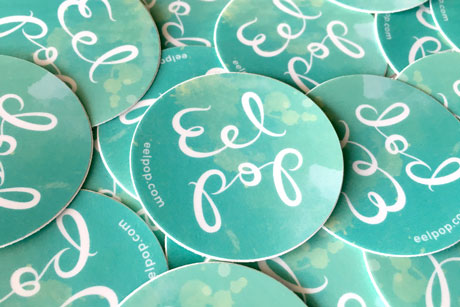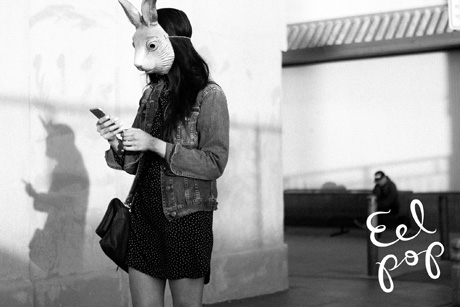 Stickers galore
We designed limited edition vinyl stickers to be given away with Eel Pop's first 100 orders.